About this Quiz
Life happens. We all face emergencies and sometimes we slip into debt over time as we try to get by. If your balances are higher than you'd like or if you've been making payments without seeing much progress, you might have a debt monster.
A partnership of local credit counseling agencies developed this fun, non-judgmental quiz to help you understand if you have a debt monster and to offer support through their programs, services, tips, and tools. This project was supported by Capital One with assistance from Prosperity Now.
Through five quick questions, you will learn if you have a debt monster and what you can do about it. No personal data is required, and you can answer each question off the top of your head.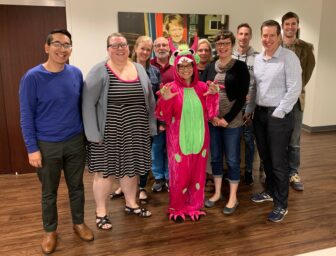 FAQS
Q: What is credit counseling?
A: Local, nonprofit credit counseling agencies are typically nonprofit organizations that can advise you on debts, help you with a budget, and offer money management tips, tools, and workshops.
Q. Who is involved in the partnership?
A. Credit Counseling of Arkansas, OnTrack WNC Financial Education & Counseling, Consumer Credit Counseling Service of Rochester, and Consumer Credit Counseling Service of Savannah developed the vision for this partnership. This project was supported by Capital One with assistance from Prosperity Now.
Q. How do you determine the monster result?
A. Debt monsters can be big or small; scary or mellow; red, green or yellow. You know your situation best, but if you're surprised by your monster results, don't hesitate to reach out to a local credit counseling agency. They built this quiz based on working with real clients who wished they'd reached out for support earlier.
Q. What kind of data do you collect from the quiz?
A. The quiz does not ask for any personally identifiable data. Our partnership is eager to learn if we can reach community members earlier when support would be more impactful. To evaluate the success of the campaign, we will look at the effectiveness of the marketing and quiz. We also hope to learn which tools and resources community members take advantage of. IP addresses are routinely recorded but are completely confidential.